The most popular figure close to Aloxe-Corton or Pernand-Vergelesses is either De Gaulle, nor Zizou, but Charlemagne. And for good reason, they owe their daily drink and the fame to him: the Corton-Charlemagne.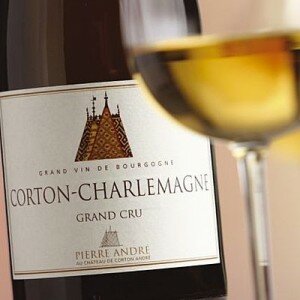 Carolus Magnus, most well-known by our little angels as Charlemagne, doesn't have to be presented. Tall, strong and powerful man, he dominated the whole Europe, becoming Emperor in the year 800. But Emperor or not, at home, he isn't the "King". His fifth wife, Luitgarde, stands up to him. Calm, sweet and virtuous, she always obtains what she wants.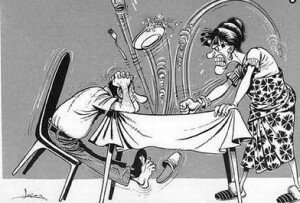 And one thing irritates her: the meals of his husband. Not that he eats like a glutton or still drunk all the day, because Charlemagne liked the moderation too, but his white beard poses a problem. Each meal, he drinks a red wine from a plot given to the collegial Saint-Andoche de Saulieu, next to Corton in 775 (by the way, which was stolen by his grandfather, Charles Martel !!!). But this famous beard dunks in the wine and adopts a pinky colour. Be born the legend of the Emperor with the "flowery" beard… But legend or not, Luitgarde suggests him to stop drinking red wine, officially to keep his immaculate image of the sexagenarian Emperor (smart the young girl…). And the gentle Carolus conforms…It just shows that we could subdue the Lombard, the Saxon, the Spanish muslims and be crowned by the Pope himself, at the time of coming back at home, all we turn in lambs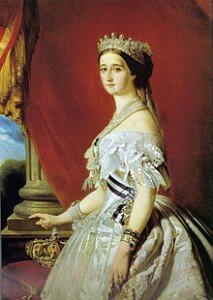 Well, succumbing to the Queen's whim, he asks to this collegial to stop the production of red to plant new white grapes !  So was born the famous Corton-Charlemagne. And today, the vestige of this legend is still stubborn because Aloxe and Pernand adopted the twin head eagle as heraldry, symbol of Charlemagne.